The scaffolding was removed today.   It's odd being able to see the whole thing (apart from the new bright white oak frame in the gable which will remain covered for the winter to protect the lime).  The ground floor isn't finished as the scaffolding was in the way.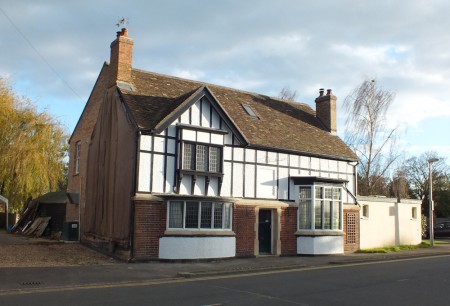 I definitely need to do something about that flat roof extension.  It doesn't look quite so bad with the magnolia paint removed from the gable.   Maybe I could clobber the render off and pretend it is a garden wall.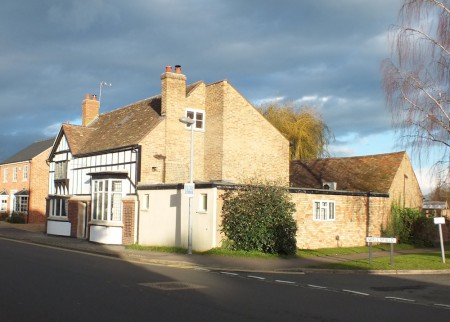 Though a bit more mock tudor wouldn't go amiss.  (Photoshoping pictures is much easier than actually doing stuff.)  It would need good overhangs to work, and the gable would need to be angled in the middle as the wall below isn't straight.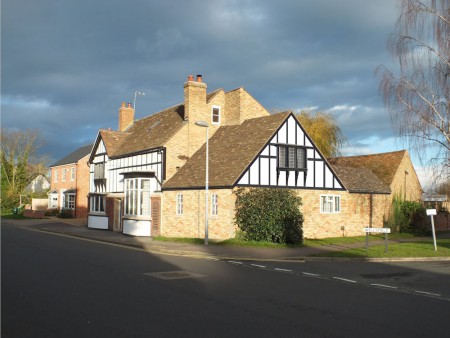 The advantage in doing things very slowly is it gives time to think up better ideas.   This doesn't work – too big and ugly.