I've been a bit quiet over the last couple of weeks.  I ran out of things to do so spent a whole week getting organised and ordering things.
One of those things was a bit of a luxury – a Clearview 500 wood burning stove.  The installer did a neat job and the stove is fabulous.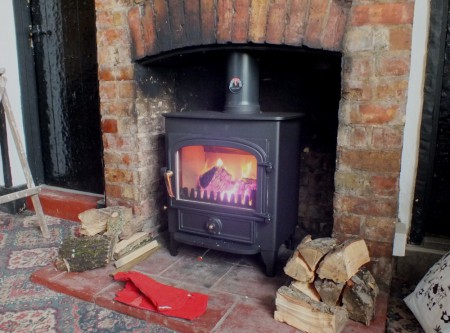 Other things included oak lath for the oriel window and, after half a day trying to nail it in place, a nailer.  The nailer is fantastic and the rest of the lath went on in less than an hour.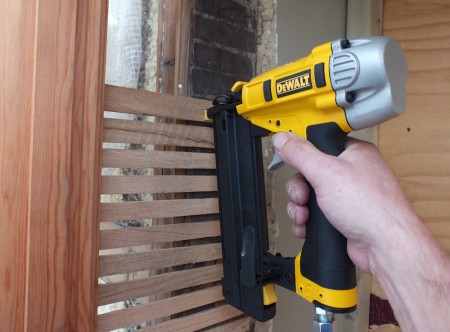 More on the window later – A new oak window sill is on it's way from a local carpenter.  Once that is in place I can finish the plastering, then after the linseed oil paint arrives I can install the windows and finally remove the boarding.   The lime paint should arrive at the same time so I can finish off the front of the house in a colour other than magnolia.