I am using Pozilime from Ingilby which is limewash with a few additives that allow it to stick to masonry paint, and will use normal limewash on the new lime render.  Limewash is weird stuff – it is transparent when applied thinly and then goes white a few hours later as it dries.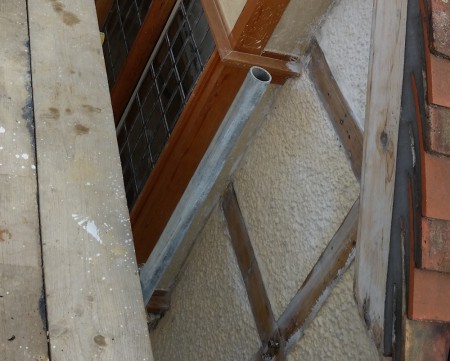 It looks magnificent even after just the first coat. Later after 4 coats it looks much the same but has finally covered the old paint.
It is so nice to rid the front of the magnolia paint.