The kitchen has been moving on over the last month.  The plastering has been completed and the walls painted.   There is a 'before' photo of the kitchen here.
I took a couple of days off to give Rocco a hand laying the floor tiles and am exhausted now.  I'm not used to doing work.   The tiles are Elon Mexican Saltillo Teracotta from Terra Firma tiles and still need to be sealed with many coats of linseed oil and waxed.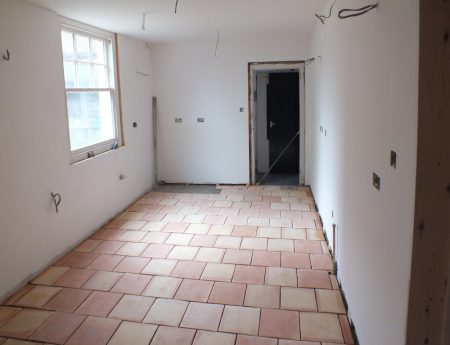 I spent a lot of time going around tile shops but the current styles seemed drab.  It is amazing that these hand made tiles were available for cheaper than the normal offerings. They are uneven under foot being hand made – I think flatter tiles might have been better  The linseed oil makes the tiles darker: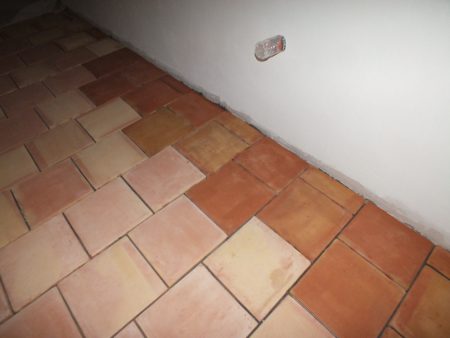 Of course Mexican tiles are made from the most absorbent material known to man.   In the photo the 6th coat of linseed oil is soaking in.   The 7th coat is soaking in more slowly so I must be nearly there..