I'm still working on the garden wall and hope to get it finished this year. I took a week off work when the weather was suitably dreary and managed 3 courses on the 17m stretch. I'm averaging around 65 bricks a day. The bricks themselves go down fairly quickly – it's the pointing, cleaning and setting out bricks, and cutting bricks for the piers that seems to take the time.
This weekend I built up the corner and I'm working on the 3m stretch at the back. I like the back. I can go up 4 courses over a weekend.
I've balanced some bricks and coping on top of the corner to figure out the height I'm aiming for. I'm aiming 2 bricks higher than the wall I took down but a brick short of the original wall height. I think I will have enough bricks but it is going to be really close.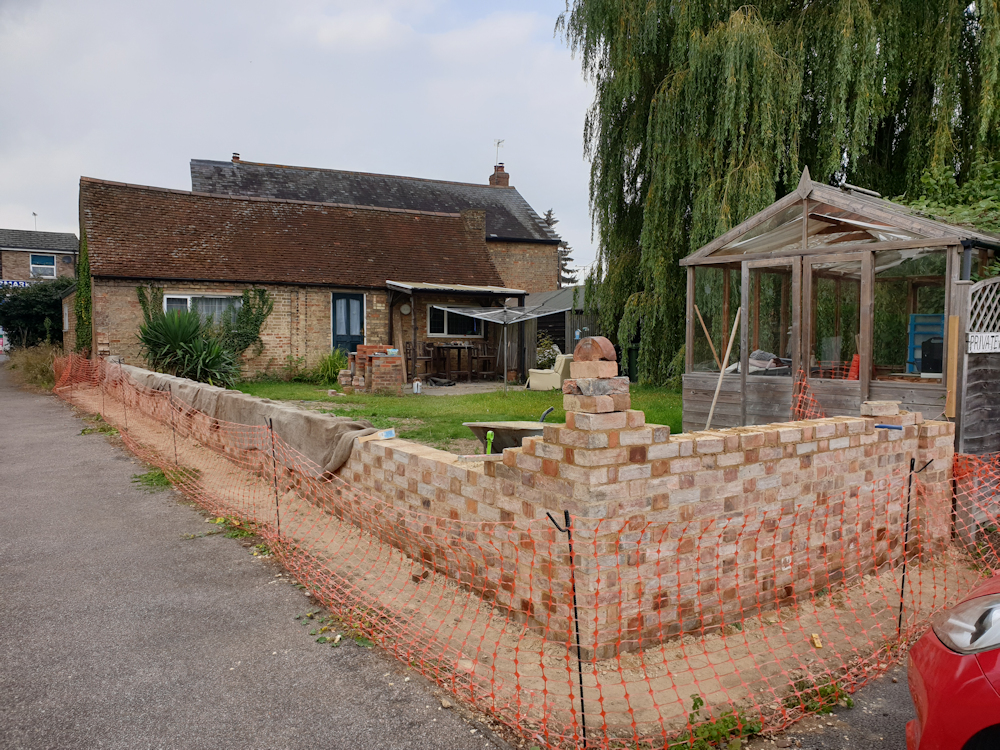 This stuff doesn't happen quickly. I've counted the remaining bricks and figured out I am going to be 2 (or 3) courses short of target.
These are very difficult bricks to match being over 200 years old. I think I've found some bricks that I might be able to mix in at a couple of yards north of Birmingham. Van hire and a road trip tomorrow and hope for the best.