I was given a whole load of wood and I don't have enough room for all of it in the wood store. Fortunately when I built the wood store I designed it to be easily extendable because I wasn't sure if it would be big enough for the wood I had at the time.
I'm adding a couple more bays. If I attach doors later the extra bays could become a little shed for storing things like the cement mixer once the wood has gone.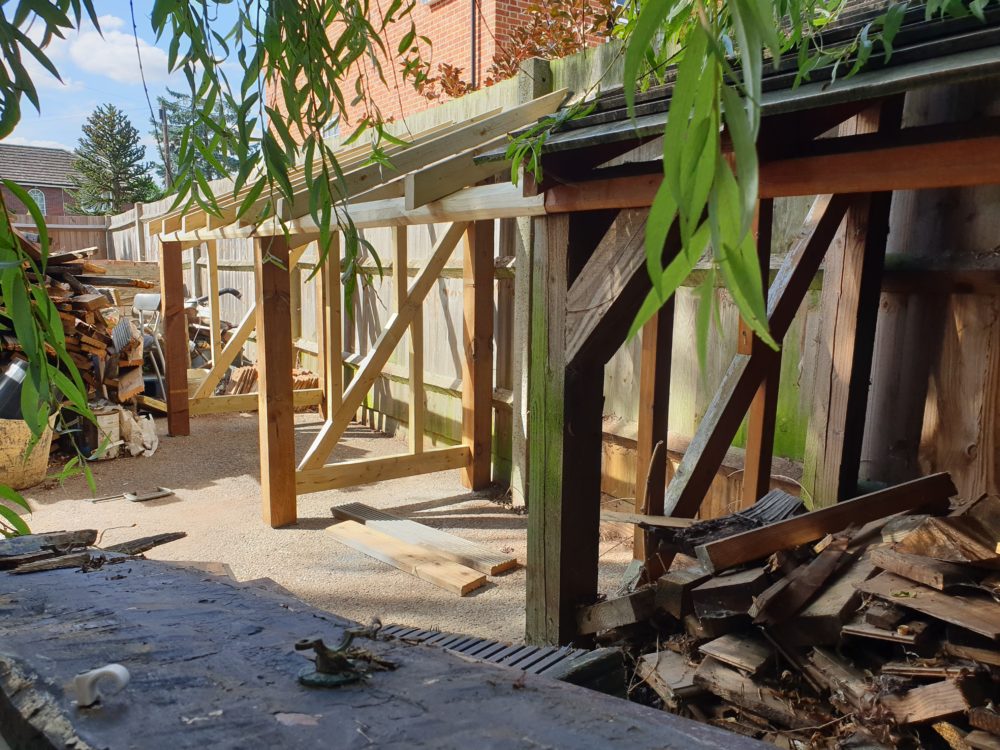 I'll get a skip shortly. I'll store rubbish until there is enough for a skip and moving it to make room for the extension was exhausting.