The original sash window in the kitchen had been replaced by a picture window in the 1980s, but the original crooked brick arch remained in place.  We decided a sash window would look nicer.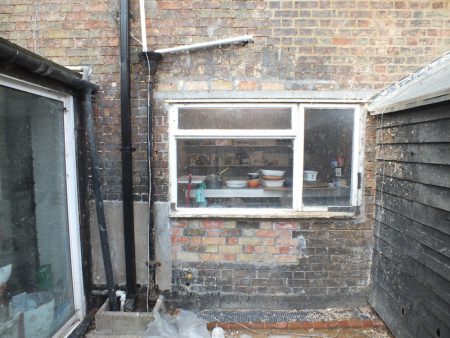 It was quite a job to remove the concrete lintels from above the picture window,   We removed them in two halves so half the opening remained supported while we bricked up the other half.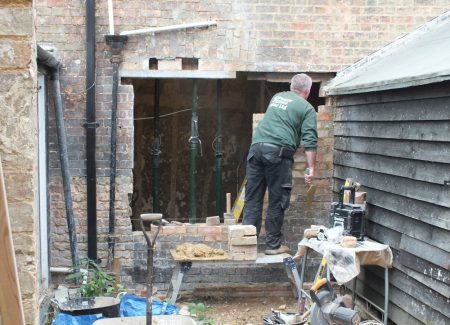 The new window was made by John to match the original Edwardian windows elsewhere in the house and looks lovely.   He made another 3 windows for upstairs which we will fit next year when the weather warms up a bit.