The road and pavement are being resurfaced and all of the alterations in the village are being done first which seems very organised.   Our kerb has been removed and the service covers raised ready for the new tarmac.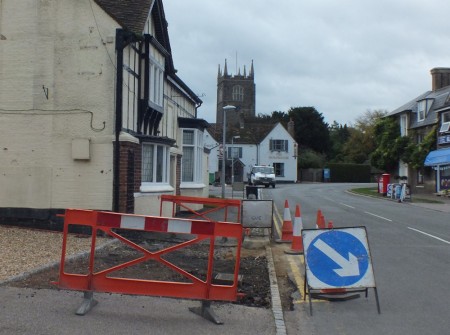 The road re-surfacing machine was fed with tarmac by a lorry running in front.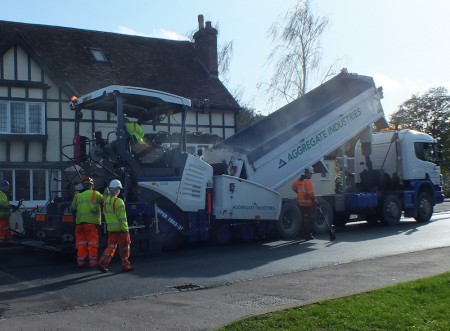 The process was very quick.  The whole road was surfaced in a day.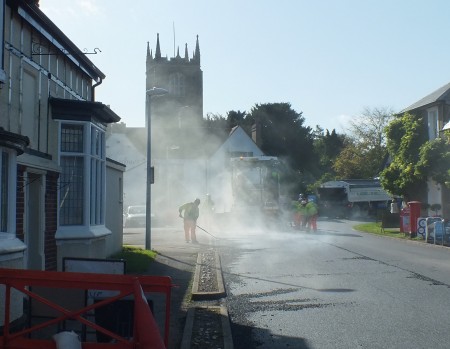 A couple of weeks later we're getting a new pavement too!   Scraping off the old pavement revealed an old concrete pavement with an edging set maybe 18 inches back from the current kerb.  The concrete is a reasonable distance below the slate damp proof course at the front of the house and I guess it was put in when the facade was constructed in 1910.
Of course later resurfacing was plonked right on top bringing the pavement level up to the damp proof course.  It isn't causing any problems but another layer on top would probably have done.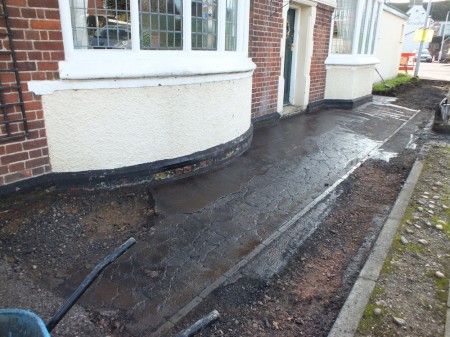 The contractors doing the new pavement were excellent.  They understood the problem of bridging the damp course and have laid the new replacement pavement slightly below the damp proofing roughly where it was before.