Oddly the downstairs (previously commercial space) works really well as a living area, but the upstairs (previously residential) doesn't work at all.  Most of the changes will be upstairs.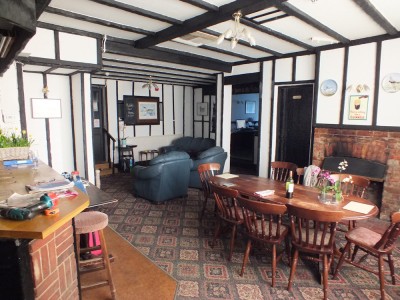 The architect sent plans to the conservation officer last week.  Hopefully he will add his input so we can get it right before we submit the planning application.
The car park looks like it might be sold by Greene King within the next week or two.  The potential new owner is a developer who plans to build the new house that was approved last year.  He is a nice guy and the house should fit in well.