All of the planning conditions have been discharged so we can make a start!    First on the list is the driveway which needs an edging before the kerb can be dropped at vast expense.  I've gone for granite setts.
I'm new to building work, but books, the internet, and people have been very helpful. Here is my first brickwork since a day at a technical college around 25 years ago.  Also my first concrete foundation to the foreground, needed because the ground had recently been dug up in the area.  My first re-pointing is coming up soon on the wall in the background.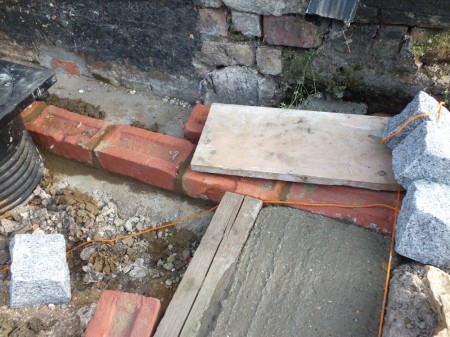 We found the original brick setts about 6 inches below the current ground level.  They look similar to the setts around the concrete patio to the rear of the house, but much less eroded.  The 6 inch slope up to next door runs against the slope of the road and is a constant pain to work with.  The drive will need a bit of trickery to make it work.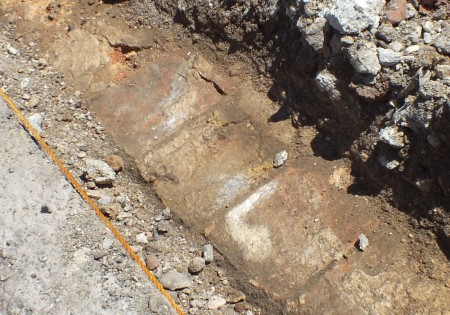 Most of the granite setts went in today in very hot sun.   The wiggly ones at the far end aren't finished yet.  The wall needs pointing and the cover for the drain at the side of the house has arrived and needs figuring out.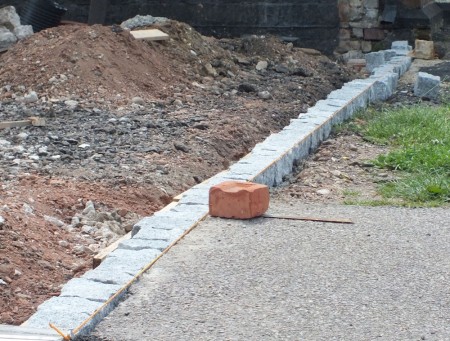 There is a lorry coming to pick up a skip in a couple of days so a mad panic to put a bit more concrete in to support the setts (as strongly recommended by both the builder next door and the one across the road).   If I were to have planned ahead I would have pressed a bit of gravel into the concrete.   I don't have the gravel yet.  I can see that being a pain.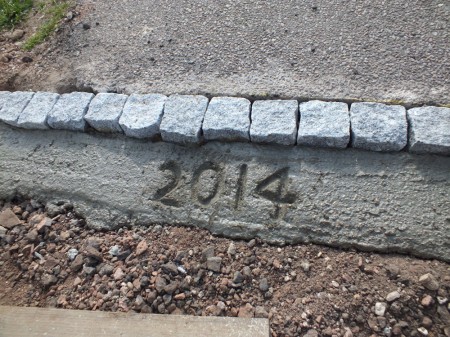 My first lime pointing went OK, though I'll remember next time not to wet the lime so early as I've also lime washed the wall.  The big hole at the bottom will be filled with cement to help direct the gutter into the drain without going via the snug.
I'm getting better at building walls.  The one at the bottom left of the photo isn't straight but the mortar and pointing went better this time.  I have a book on bricklaying but haven't read it yet.  Just need to figure out how best to fit the (almost) proper real cast iron grating.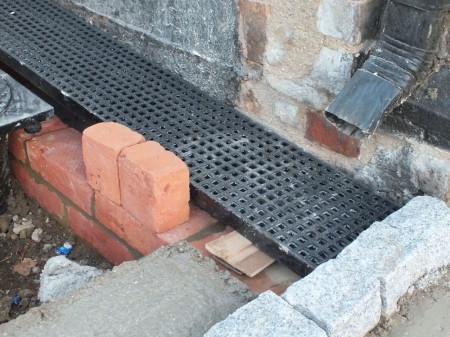 The dropped kerb guy came to do another survey this morning.   The first quote was over £4000 for dropping 5m of kerb, so we're aiming for closer to 3m now and have set the level of the setts to avoid any work either side.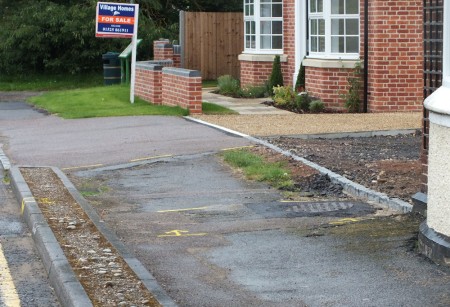 That's all for the next month or so.  Busy!