Kae bought me a quadcopter drone for Christmas and it has a camera fitted.   It's good fun.  After some aerial shots of the cat running away I've taken possibly the first ever photo of the rear of the house which has always been hidden by the earlier barn in the foreground.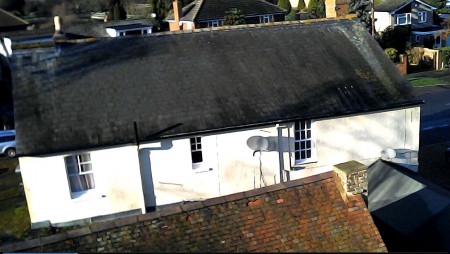 I've found that if I fly too high the drone goes out of range and then promptly plummets to earth (safety feature).    Here's a blurry shot of the south of the High Street with the pretty thatched cottages.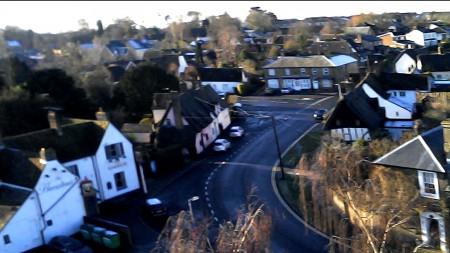 Here is the High Street north as seen from slightly too high above my back garden.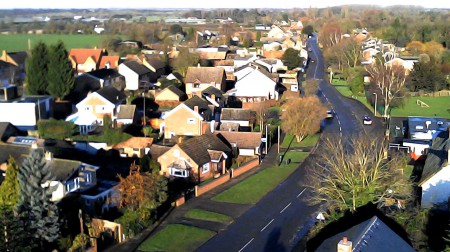 No actual work to report.  It's cold and wet outside.   We have scaffolding lined up for April and a hectic schedule to sort out everything that needs doing to the outside before July.