After getting home it took a while to build up the enthusiasm to start again.  I burned out a bit in Finland and lost a couple of months getting myself back together.
I'm starting on a bedroom.  There were some beams sticking out of the wall left over from the 17th century structure which had been plastered over and then painted gloss black.  I thought they would look nicer exposed, but one of them had been really roughed up to take the plaster.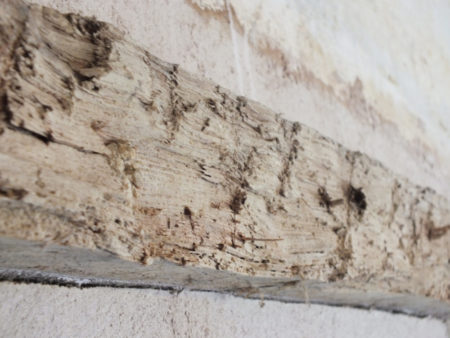 The wood was really tough!  I ended up spending a day with a very sharp hand axe to take the surface off.  With some sanding (after the photo was taken) to reduce the axe marks it isn't looking too bad.   It isn't the prettiest beam in the world but doesn't look quite so objectionable.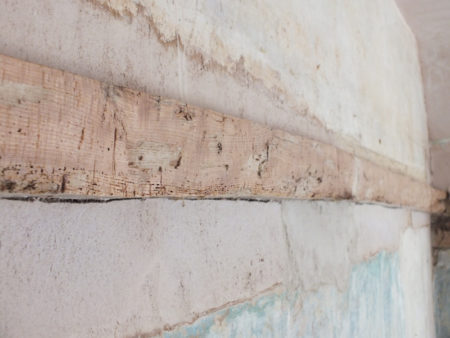 More soon.   I've been plastering!