There was a ring around the Cyprus tree where nothing but weeds would grow.   Now that the Cyprus has been replaced by a strawberry plant we've removed the pile of needles, added a tonne of top soil, and are going for grass.   There are other huge areas of lawn to patch in at the same time.  The grass to the right is new turf we laid on Friday and it matches well.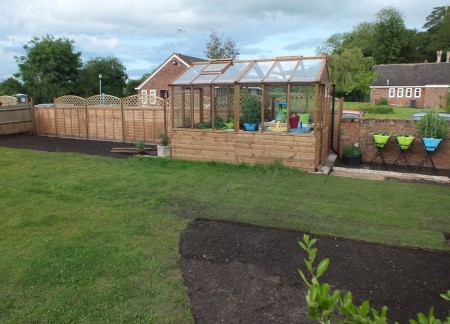 We got only so far on Friday.  The rest of the bank holiday weekend was good weather for ducks.  The turf turned to mud so it's laid out on the driveway waiting for next weekend.   Oddly we now seem to have some ducks.  They arrived on Friday and are still here on Monday.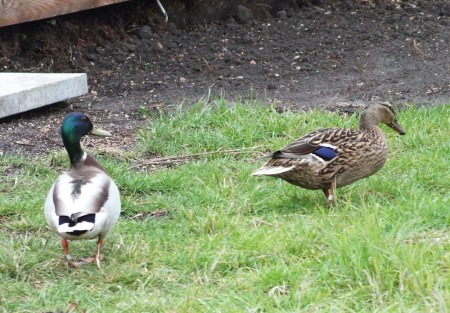 The following weekend the ducks are still here, but only one at a time.   We think they are looking after eggs.
The weather dried up and we finished the turf on Friday.  Kae has added some very creative planting and the garden now looks fabulous.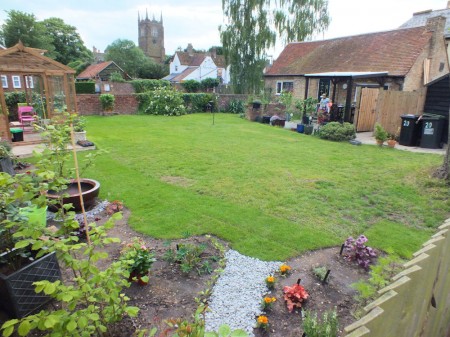 The planning conditions look like they have all been approved. We've got a great planning officer.