Last year the garden wall looked finished when viewed from the main road but it was still 6 courses short at the back. The weather got cold, wet and windy. I decided it would be nice to sit inside in front of the fire and worry about the rear bit of the wall next year.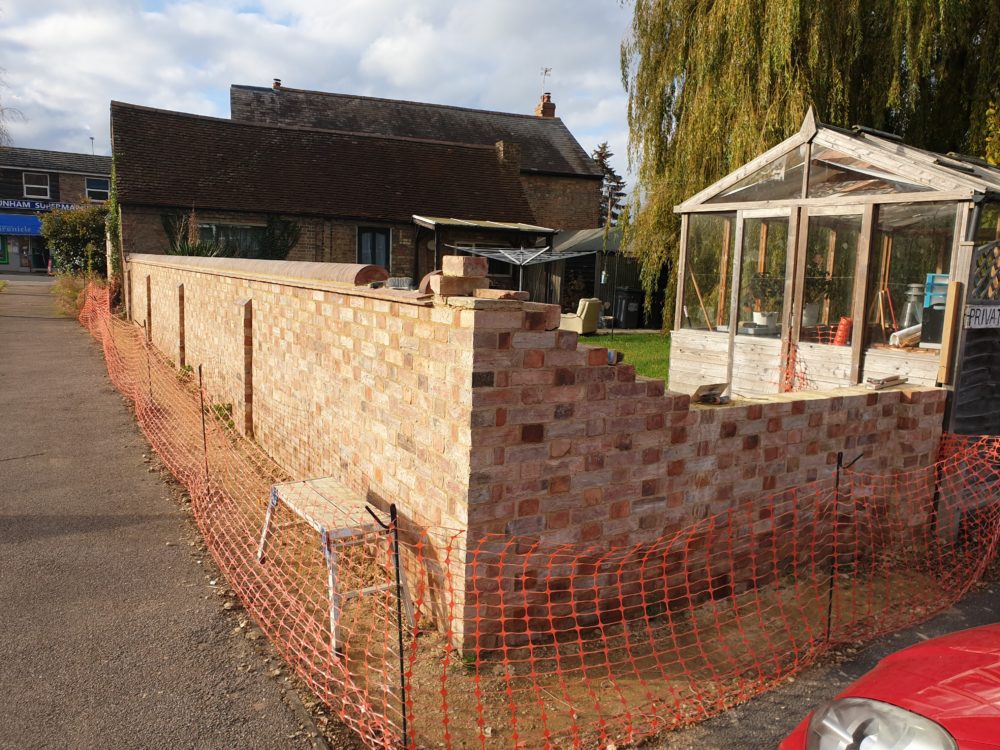 I'm a very messy wall builder. The cars that park behind the unfinished part of the wall would have been splattered with lime mortar. I spent a couple of hours making a screen from bits of an old crate and some hessian to protect the cars.
Behind the screen I've started the coping courses. The piece of 6×2 screwed to the top of the wall is cunningly set up to position the string lines for all 3 coping courses.
Work was slowed a little by heavy rain every other day. Once the coping had made it most of the way along the wall the wood holding the string line was removed and the creasing tiles were continued to the corner using a straight edge for positioning.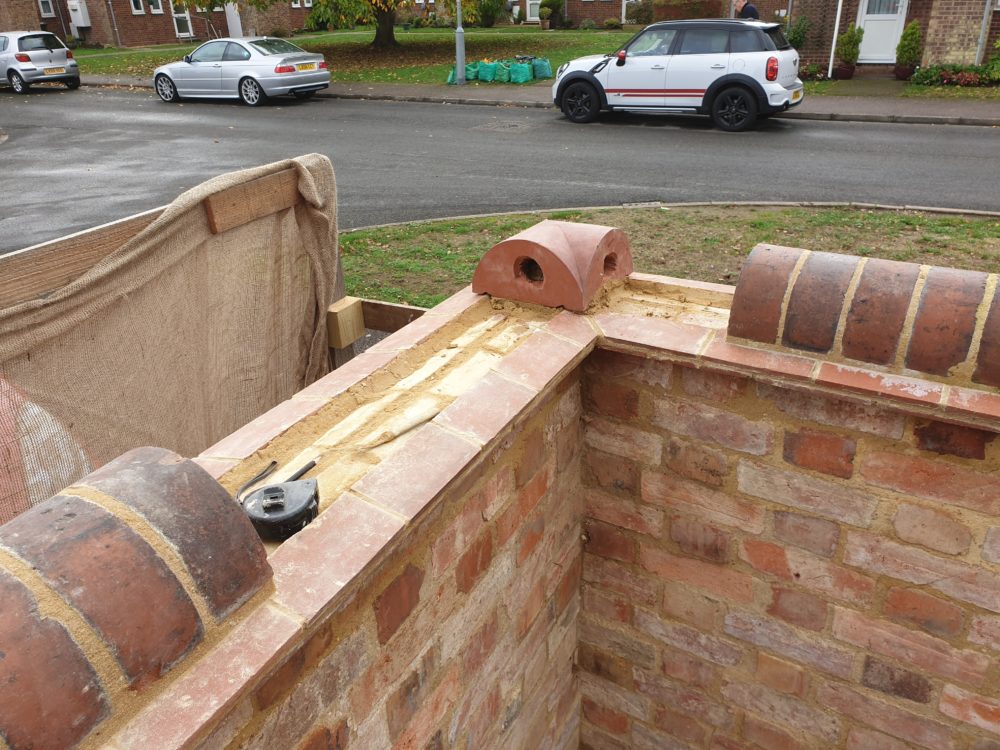 On the final day of the build the most expensive brick in the world could be set in position and used as a reference for the remaining coping bricks. It looks a lot smaller than the coping bricks in the photo. That's weird perspective and it's actually slightly bigger.