The downstairs has been looking dreary in bare plaster with lots of patching for nearly 3 years. After 3 days of filling most of it now has the first coat of paint. It'll get the second coat done once the electrics are finished.
I'm using Earthborn clay paint because it's breathable. It's also expensive but should cover the walls in 2 coats which will save a lot of time. I've not finished yet as I ran out of paint but already the room is transformed.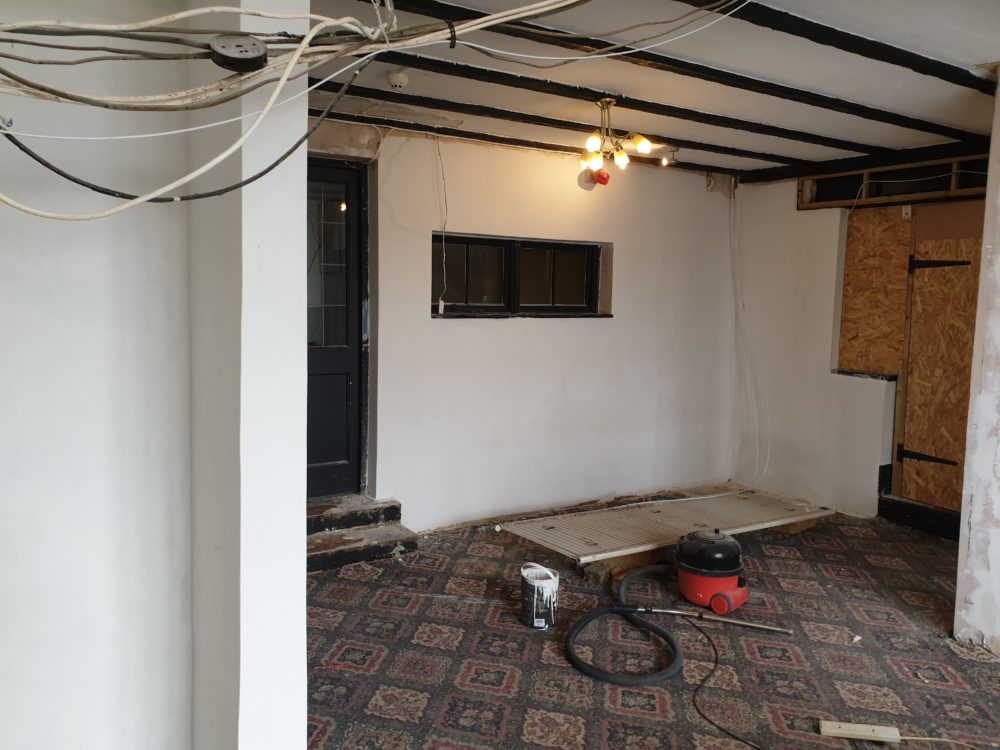 I have no idea what the cubby with the overhanging roof was for. With the addition of a little woodwork and a door it will become a handy place for vacuum cleaners and wifi.
The wall with the arch is side lit and all the bumps show up. It'll need more work.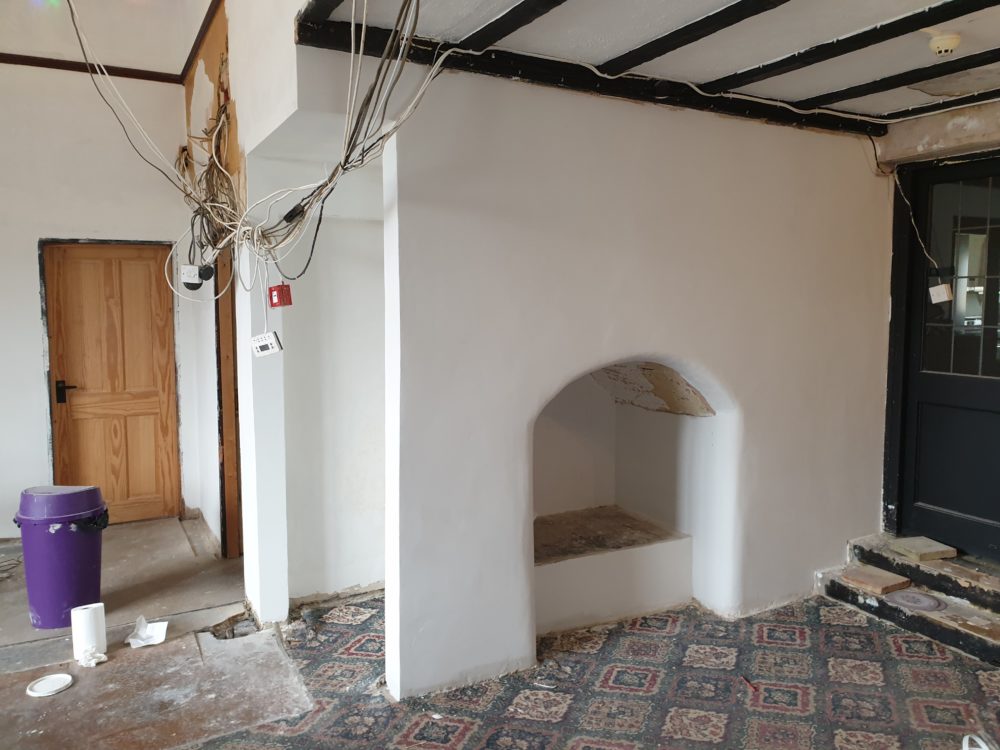 I did a bit of plastering on the bay window too. The plaster at the edges under the window didn't align with the surface of the wood panelling. Now it does.
I want to bring the architrave down to the skirting to tie in the wooden panelling with the lack of panelling beneath and make the huge window opening look more grand.