The floor in the ballroom will take ages to lay so I've moved onto the snug. I'm keen to get the snug finished before winter as it's a small room that will have a wood burner and it's going to be toasty in there.
There's not much to do. The old consumer unit has been removed, the wallpaper behind stripped, and the big hole in the ceiling where the wires went repaired with lime and lath. The snug has had a fair bit of work already. The ancient ceiling is cracked and I'm adding a little filler before lining paper.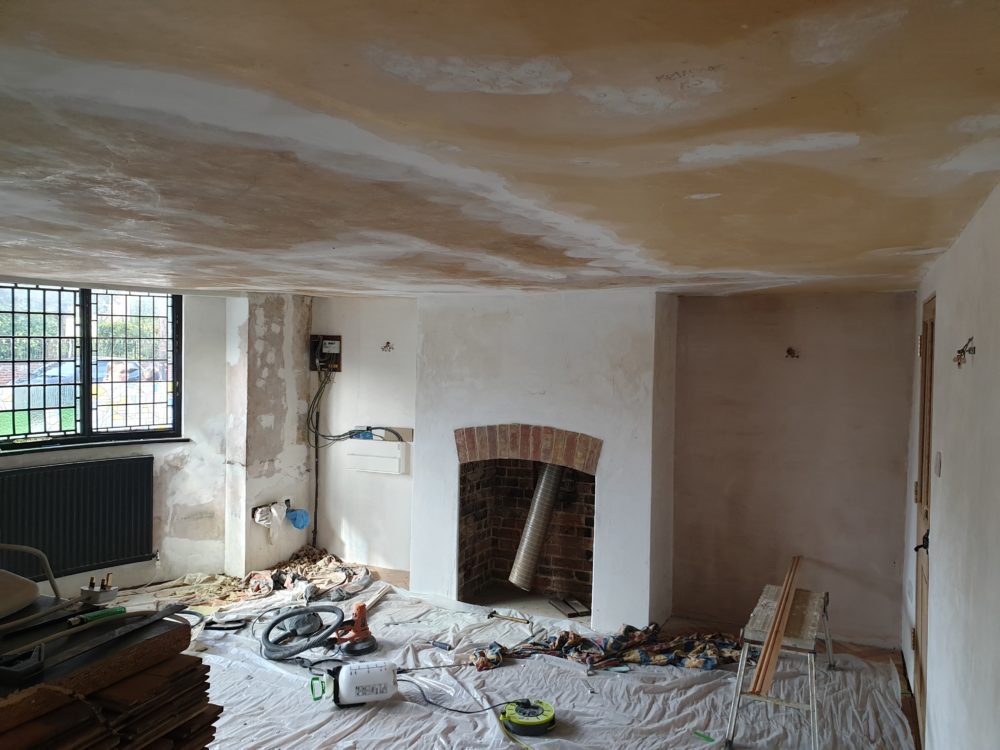 I've started fitting the architrave and skirting and it's making the snug look much more like a room. The walls are nice and flat because they were skimmed.
The walls are wattle and daub and are no good for mechanical fixings so I'm fitting the skirting the modern way with grab adhesive. It seems to dry soft and chalky so the boards can be removed again without damaging the plaster too much.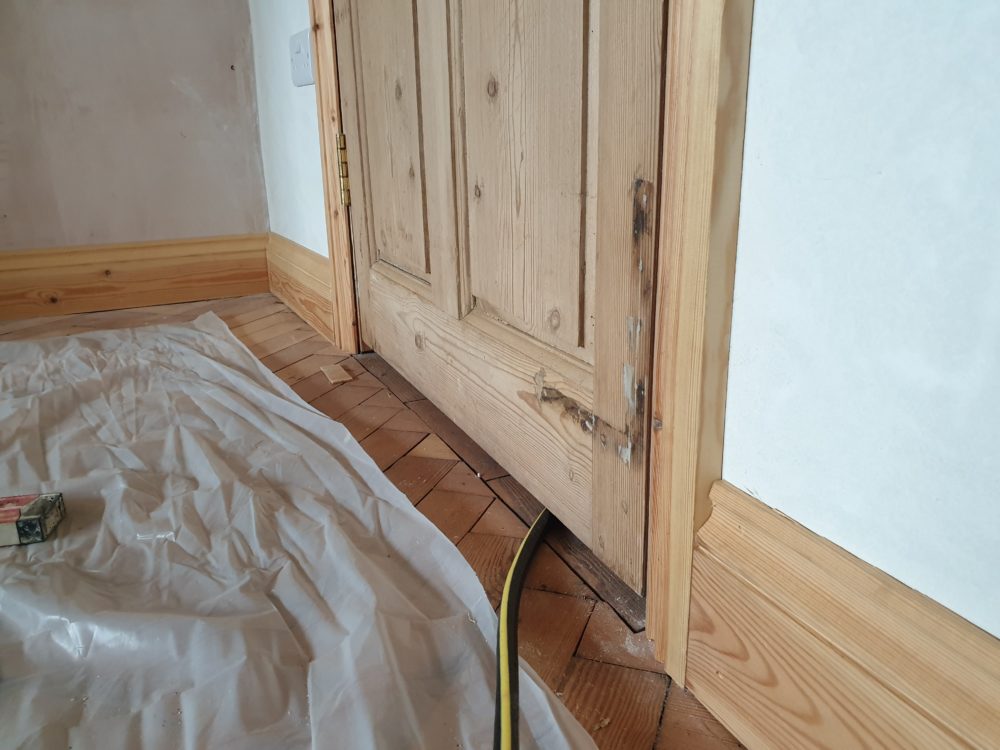 The skirting board in the curved bay was a pain. I cut deep slots on the rear spaced 1/2 inch apart to make the skirting easier to bend. It was very much a two person job to fit (I broke the skirting on my first attempt and had to prepare a second board). My neighbour came over to help press the board into position while I screwed it to the wall.
It almost worked but the moulding at the top split in three places. I've glued it back together and it should be OK with a little filler.
Outside I have a lot of reclaimed pamment tiles which have cement staining. The cement is coming off well with brick acid. I want to use the tiles in the snug hearth and in the ballroom cubby. Maybe also for some steps if there are enough good ones.
It's a job I ought to have started some time ago as it's easy to go and move a tile from the acid tub into the water tub every now and again while I'm doing something else. It's less time efficient when the hearth is the next job on the list.