The wall and ceiling decoration is finished in the ballroom. Here's a before photo looking from the ballroom into the secondary room after the false ceiling was removed. (Here's an even more before photo).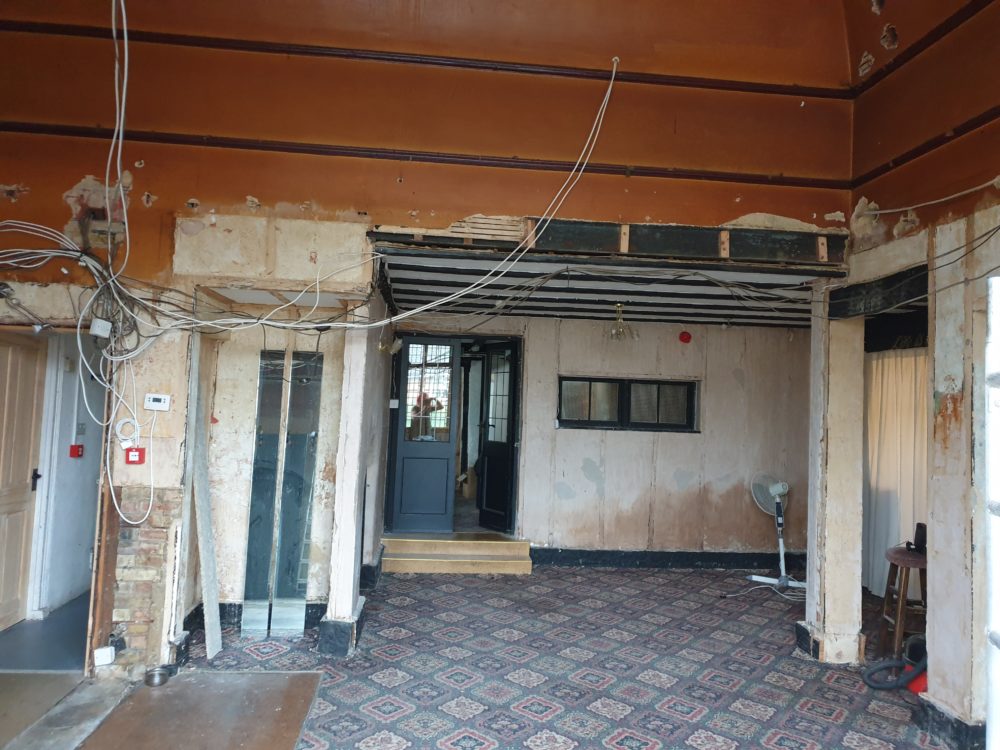 And the after photo. See – I have been doing something. Both of the wooden strips in the ceiling are picture rails which will open up some more decoration opportunities.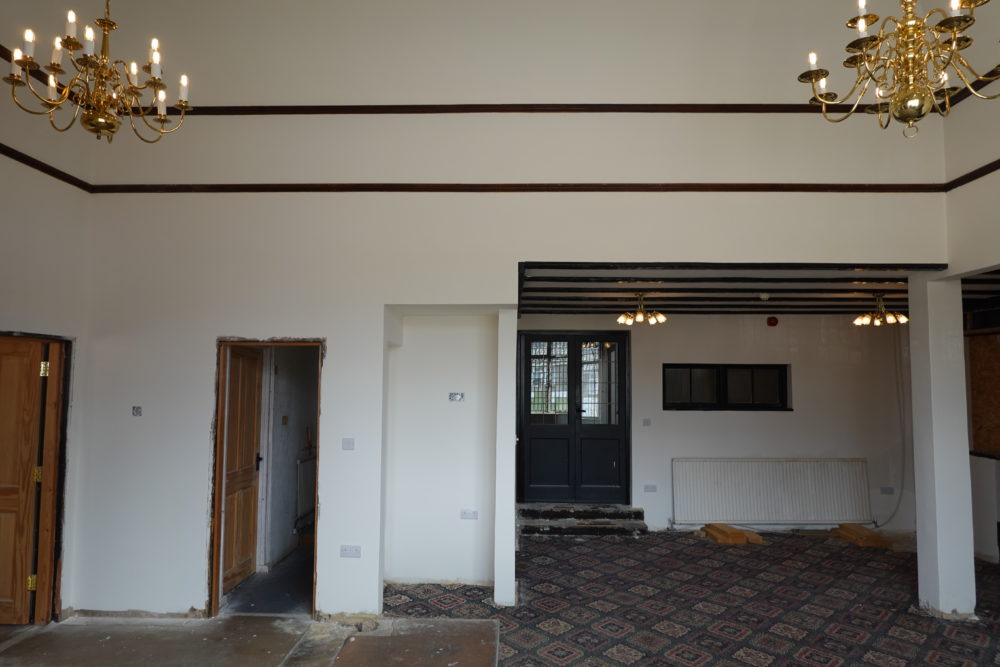 There is still plenty to do. The cubby in the middle of the photo above will get cupboard doors. Architrave, skirting and plumbing have to wait until the floor is finished.
In the other direction the window and vestibule aren't quite finished. But it's good enough so I'm going to try to get the snug finished before hopefully laying the ballroom floor over winter.